USMC – MG1 – Marine Guitar One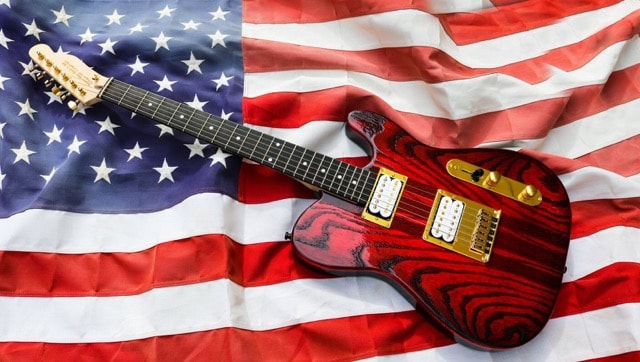 "The color scheme and ranks down to the pickups and gold hardware was to simulate his dress blues."
"Me and one other built this guitar for my new brother in-law. He served our wonderful country for 25 years in the USMC. 
We built this for him as a retirement gift from us as a thank you for serving our great nation." 
We are so proud to be a part of this! I don't want to say anything else to take away from such an already powerful presentation, other than, we are so proud of you Andrew! It is an honor to have met you! Thank you so much to your brother in law for serving our beloved Nation. We cannot thank him enough, and the way I see it, I owe him one 🙂
– Keith Y.
Founder/CEO
Keda Dye LLC